Crossroads distributes food at our in-house pantry and through a network of Community Distribution Partners (CDPs). 
Crossroads serves as a "hub" for the North Texas Food Bank (NTFB) in Dallas County. CDPs are the "spokes" who have staff or volunteers pick up the food from Crossroads and give it to clients at their location. Crossroads acts as a mini-food bank for organizations too small or not suited to be a NTFB member agency. By becoming a Crossroads CDP, these dedicated organizations can offer their community an improved quality, quantity, and variety of food. 
The CDP network includes Dallas Housing Authority sites, low-income retirement communities, community centers, places of worship, and other agencies and organizations who have identified a need for food in their immediate neighborhood or among their clients and constituents. 
Our current Community Distribution Partners: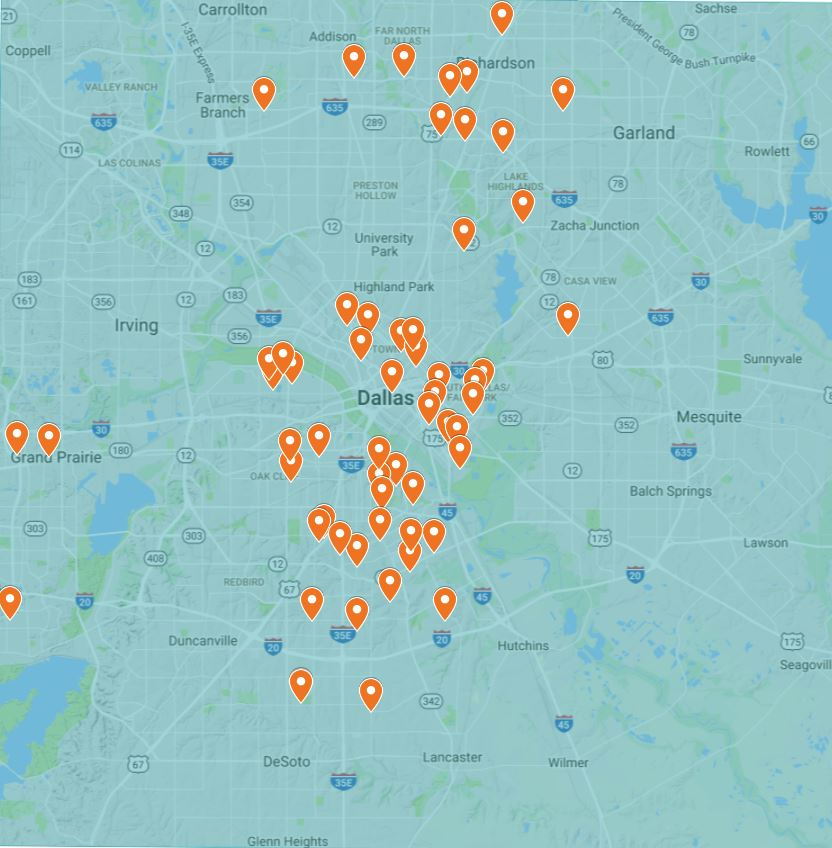 Body of Christ Assembly Church

Community United Methodist Church

FP Caillet Elementary PTA

Helping Hands Center for Obesity Inc.

Kingbridge Crossing (DHA)

Magnolia Christian Methodist Episcopal Church

Mentoring & Restoring Families Services

Restoration Church of Cedar Hill

True Believers Community Development

True Foundation Christian Church